After weeks of planning, outreach, marketing and connecting with folks in the area, it was great to see this event come together. Thankful for all the help we had spreading the word from Doug Erikson with Santa Cruz Works, my wife Doreen for providing snacks through her youtube partners, drinks provided by China Garden, a local restaurant in Monterey and especially for all the folks who came out! Fox Thermal was kind to host our first meetup in their conference room. Of course very grateful to my brother Pat Cool for helping kick us off as our first speaker with an awesome presentation about consumer robotic arms.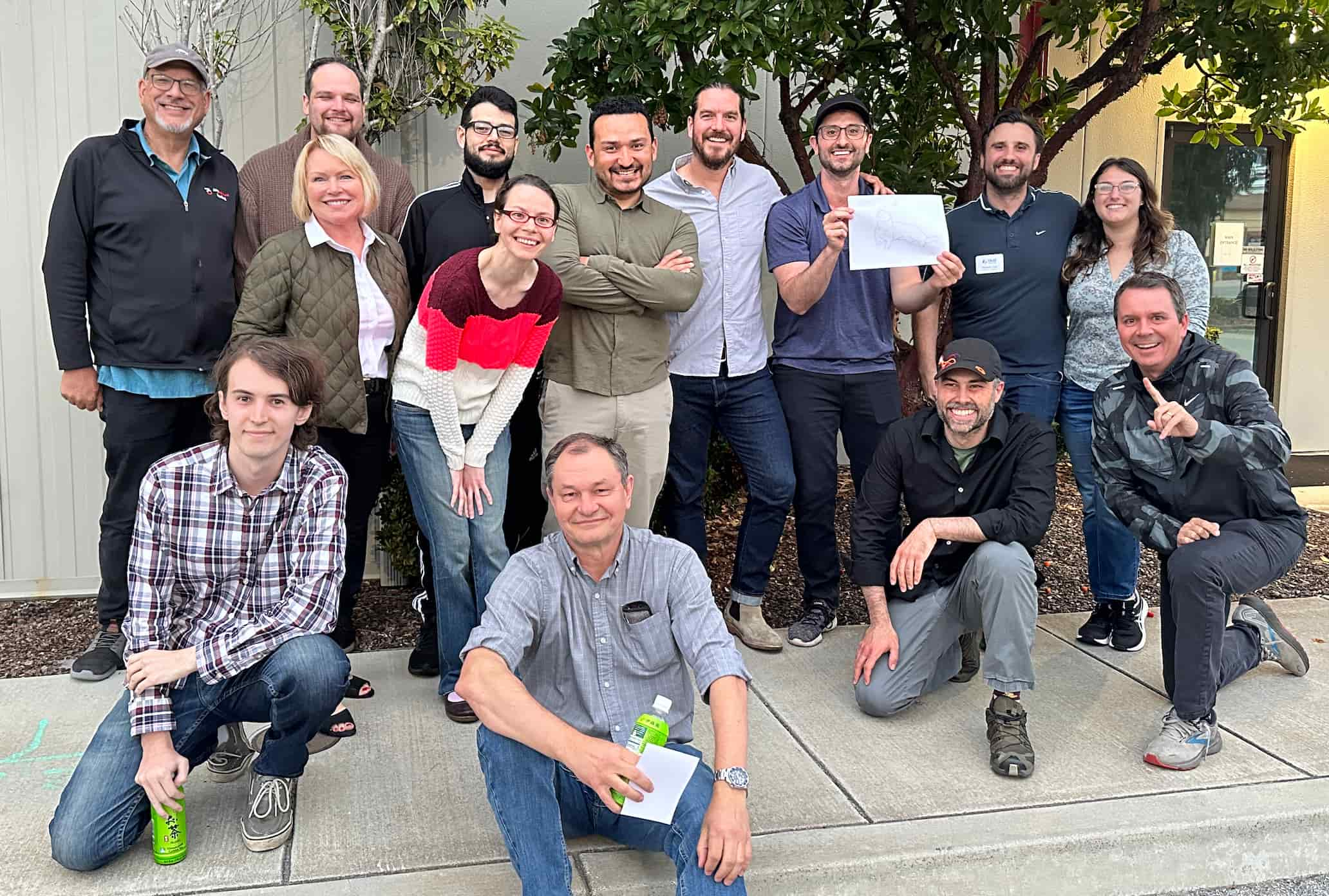 Incredible turnout with a diverse crew of designers, makers, engineers, marketers, product managers, healthcare workers and students. We gathered to the sounds of ai cover music, featuring the vocal stylings of Johnny Cash singing Barbie Girl and the cast of Sponge Bob belting out Bohemian Rhapsody.
Slides (hit full screen in the lower right, esc to exit):
Links/Notes: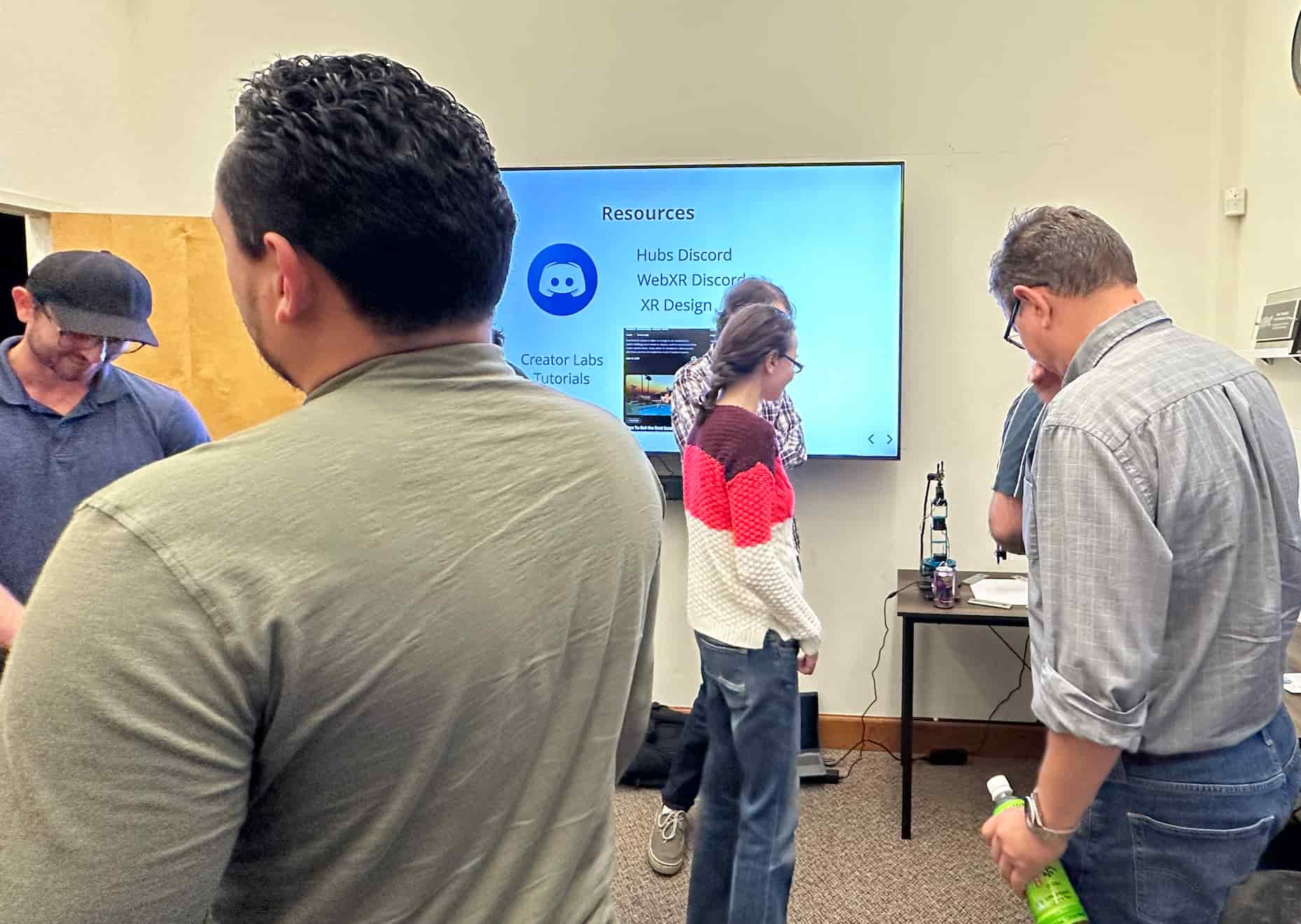 Rodrigo asked about a good 3d design tool to start with and I mentioned Bezel3D. I also recently purchased this add-on for Figma that lets you quickly extrude and inflate vectors into 3d objects you can export to glbs.
Blender: the best free-forever open-source tool for creating in 3d.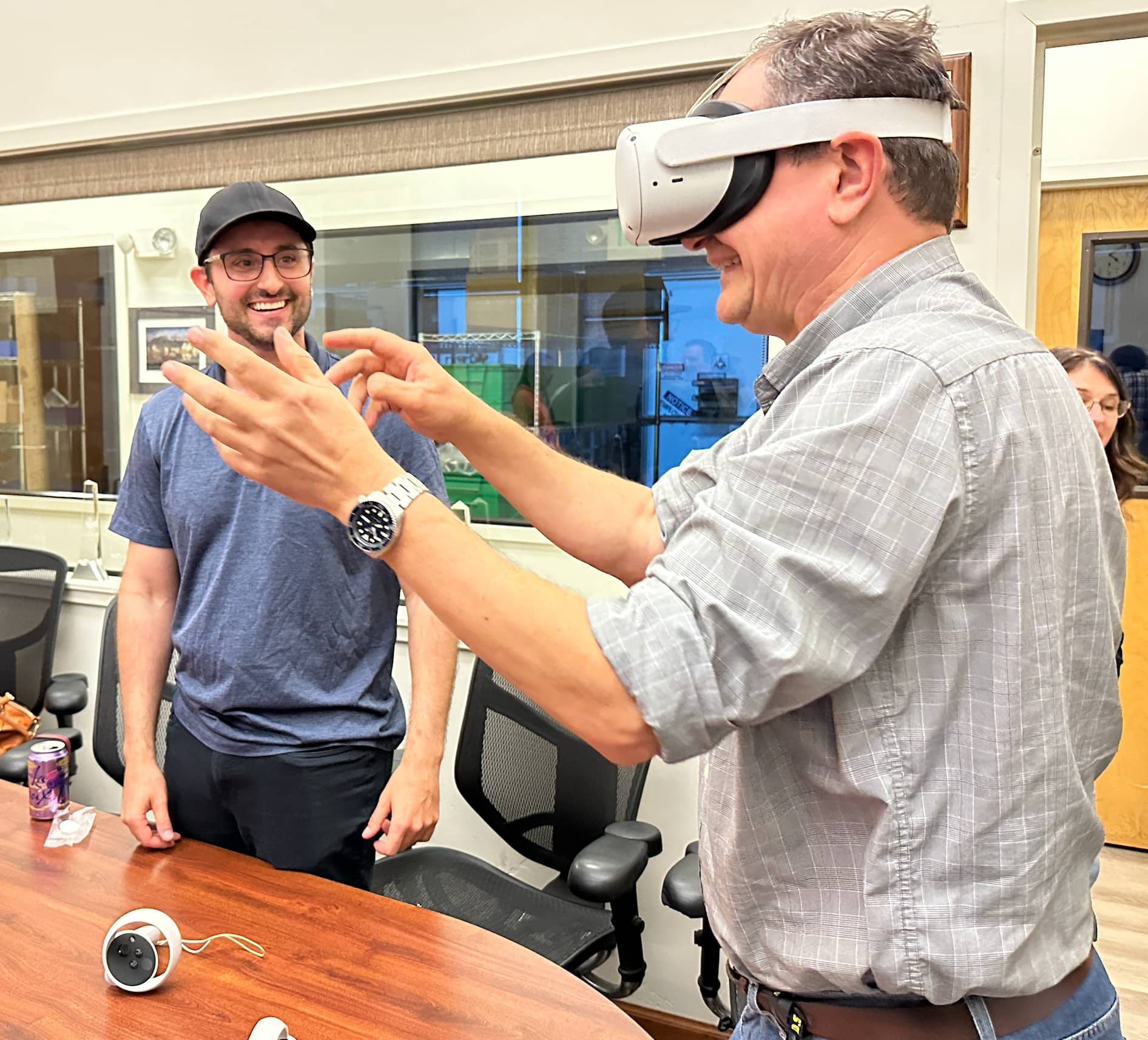 Youtuber Pat referenced with excellent videos: Jeremey Fielding: Industrial Robot Arm from Scratch.
Anton asked how to start with WebXR dev, and I hope he'll forgive my extremely convoluted answer of "AFRAME, three.js, React Three Fiber, WebGL, and all the things." I honestly haven't thought about it since I was on Craig's podcast a few years ago. To amend my answer, I'd say it really depends on your background in web development.
If you have React experience, I recommend starting with React Three Fiber, and then diving into react-xr and coconut-xr. Great course on three.js here: https://threejs-journey.com/. With these abstractions, you will be able to build incredible things right from the start.
Another quick-start method is to begin with AFRAME and gradually deepen your understanding of three.js as you progress. Alternatively, Babylon.js might resonate with you.
There's certainly a need for an updated "How to get started in WebXR" resource that considers individual backgrounds and prior knowledge. For those with game engine experience and aspirations to create intricate, interactive experiences, diving into engines like PlayCanvas or Wonderland might be the right approach.
I hope my suggestions and the links provided serve as a good starting point!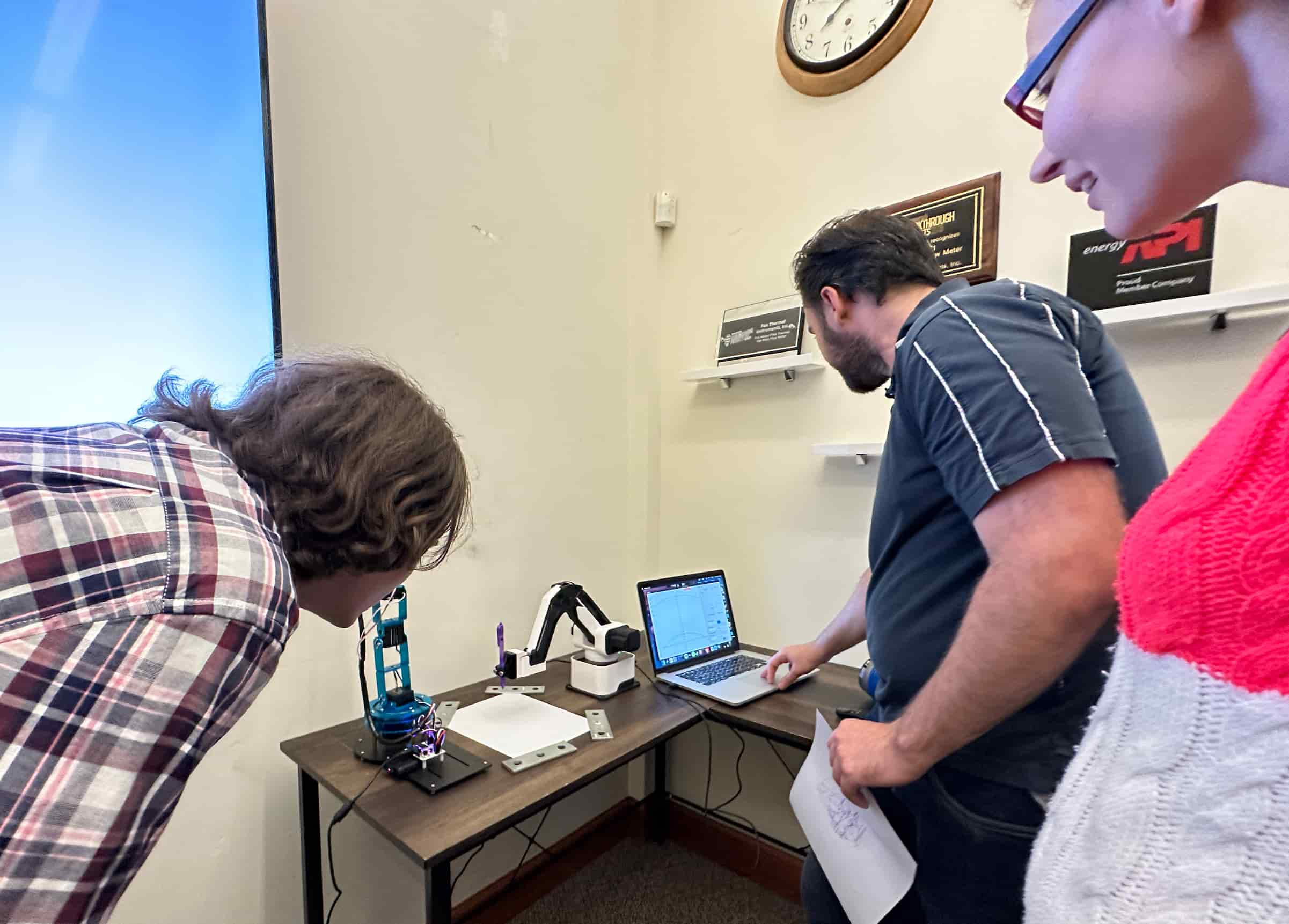 More info on Electron the framework Pat used to build his desktop app that speaks to the robot arm. (Which worked flawlessly in the live demo)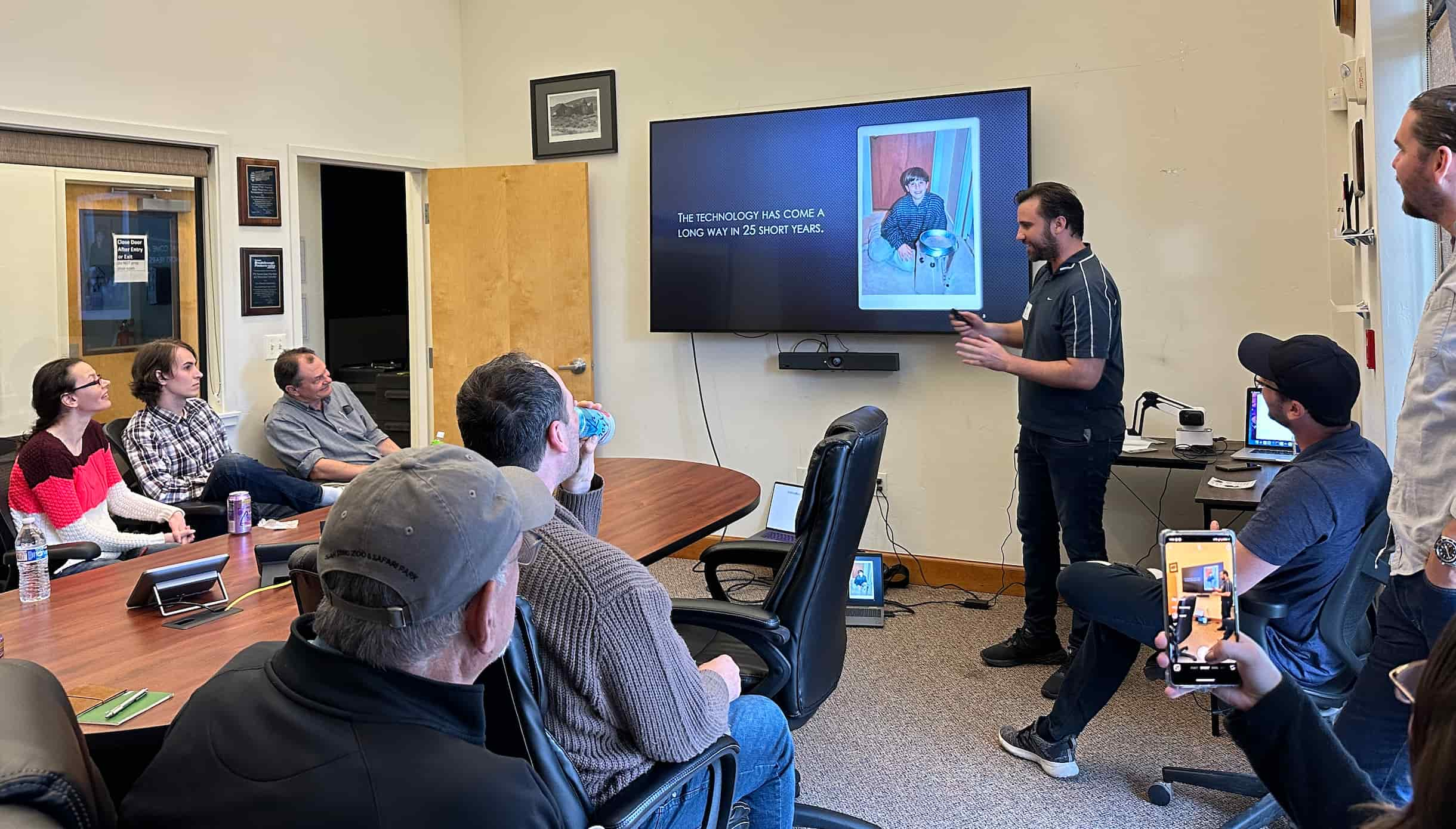 Special mention and congrats to Oleksandra for completing a data analytics certificate recently and Eli for recently graduated from CSUMB, great meeting both of you!